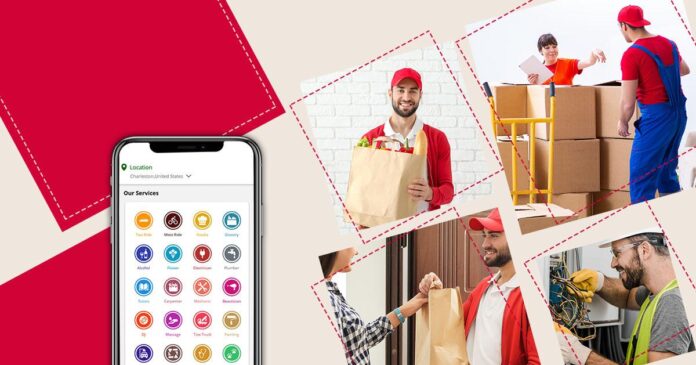 Indonesia has the largest economy globally. The robust economic development is expected to transform the country; this provides excellent opportunities for businesses of all types. But more likely for the multi-service businesses as customers these days are happy to pay for the convenience these platforms offer them. If you are willing to start a similar business to Gojek, this article can help you know how to start a multi-service business in Indonesia. 
Indonesia's leading multi-service platform, Gojek, provides access to a wide range of services, including payments, meal ordering, grocery delivery, and many others. Established in 2009, it connects customers to courier delivery; the company then launched its service in different counties. 
With the aim to join the race of super apps, Gojek is offering multiple services, including digital payments, taxi booking, etc. This multi-service platform has gained immense popularity among customers during the pandemic spread, and if you're looking for the same opportunity, then it's the right time to launch your multi-service venture online. 
Multi-service Business Growth in Indonesia
More than 29 monthly active users in Indonesia used Gojek in 2019; this number increased steadily as more customers shifted their shopping preference to online during the pandemic spread. 
Q1 ride-hailing report shows that Gojek covers almost 25% market share in Indonesia, while Grab covers 32% of the market share at the same time. Both the platforms are competing with each other and trying to be in the spotlight in the growing market. Both the business giants, which started as ride-hailing businesses, now offer multiple services and deal with multiple sectors.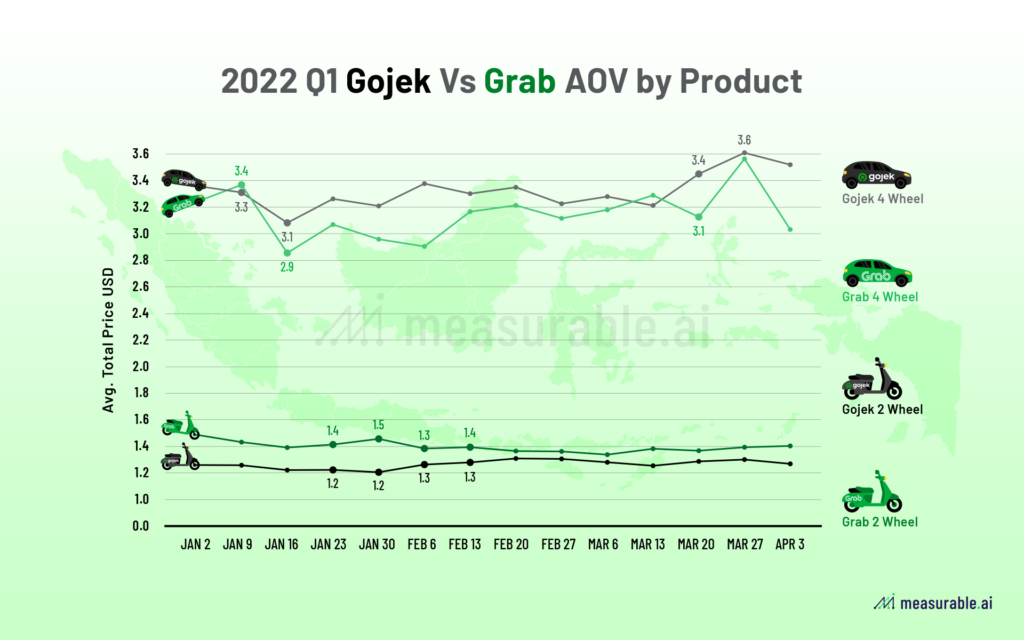 Indonesia's Gojek has merged with Tokopedia to win the battle with Grab. The platform is one of the best options for Indonesians as it makes it easier for them to get all the things done right from one single platform. Be it ordering hot meals, booking rides, or performing other activities, all can be done just with a few clicks on the platform. 
Read More: Why Your Business Need Managed IT Support?
Reasons to Start Your Multi-service Platform like Gojek
In today's modern world, where there are about five billion digital population worldwide, it becomes crucial for businesses to give a digital touch to their business. However, serving one service with your business platform is not just enough these days, as a large group is looking for a system that caters to all their day-to-day requirements efficiently. 
Besides growing customers demand, there are a lot more reasons that explain why you must start your multi-service platform like Gojek; these include:
It is simple to manage a multi-service business from a single platform;

Provides you with lots of opportunities for business growth;

It enables you with complete control over different business activities;

Save your and your ideal customers time. 
Serving multiple services is not an easy task; there are lots of things that enterprises need to consider. You can choose to invest in the Gojek clone app to smother your business operations and manage every business activity right through a single-stop solution. Easy-to-use app will also help you offer personalized business service to your potential customers by enabling them to get anything quickly and easily. 
Step-by-step Guide to Start a Multi-service Business in Indonesia
GoTo Shares increased by 23% in the local market; Indonesia's tech start took a long time to succeed in making the mark that it grabbed after launching its IPO. Gojek has successfully expanded its service from a motorcycle delivery service to a business juggernaut. 
Gojek today is a leading multi-service business that leverages data, advertising, and a lot more. Its growth story is really impressive, encouraging lots of entrepreneurs to start similar businesses in the country and become the next successful platform. If you're looking to start a multi-service business similar to Gojek, this step-by-step guide will surely help you make a smart decision. 
Start Slow After Analyzing Market
The food delivery market in Indonesia grew by 24% during the previous year. The demand for on-demand services like groceries, hot meals, and more is increasing. Hence it is undoubtedly a smart choice to start a multi-service business, but starting your ventures really doesn't mean that you have to leave your regular job as it can sometimes result in financial loss. 
Read More: How does Whatsapp Business Clone app beneficial for your Business
Make sure to analyze the market before jumping into it, as it provides you with deep insight into what works best for you. Also, check what your potential customers are expecting from you, how you can satisfy their demand, and more. Understanding the market can help you serve in a better way, ensuring business success and growth. 
Legal Process
Once you have deep insight into a market, it's time to step ahead and complete all legal processes. Take permission from legal authorities, governments, and more to eliminate issues in the future. 
Robust Platform Development
With more than 3 million apps, Google is the leading app store, while iOS stands at the second position with 2 million apps. Both the app stores are flooded with multiple apps serving different purposes. Hence having a robust platform for your multi-service business can work wonders for you. It helps you automate your business operations and helps you reach more customers by making it easier for them to order or request your service with ease. 
Spread Word of Mouth
How can you expect your customers to know about your services if you don't focus on marketing? Focus on promoting your business on multiple channels; these can help you to make more and more customers know about your business services. Remember that every marketing approach doesn't work in the same manner for all; hence find the one that helps you get the results you want. 
Indonesia's market is growing steadily and opening great opportunities for almost all business ventures, including multi-service businesses. Hence if you're thinking of starting a multi-service business in this country, you have made the right decision. 
Wrapping it Up
Gojek has increased business service looking at a growing demand for the same in Indonesia. The tech startup has gained massive popularity in the market in a short time; you can even choose to start a multi-service business like Gojek in Indonesia to achieve success and grow in the market.