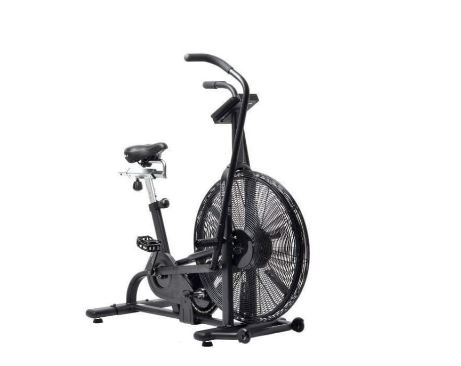 If you want to build a home gym to help you achieve your fitness goals, consider investing in an air bike. You can also look for them from brands such as assault air bikes. Such bikes are popular exercise machines designed to provide a full-body cardiovascular workout, making them a great addition to any home gym. However, knowing which is right for you can be challenging with so many different ones on the market. In this article, you can look closely at some factors before choosing them for your home gym.
Determine Your Fitness Goals: Before purchasing, determine your fitness goals. Are you looking to improve your cardiovascular health or build muscle? Do you plan to use the air bike for high-intensity interval training or steady-state cardio? Knowing your fitness goals will help you choose one that suits your needs.
Resistance System: Air bikes use a fan to create resistance. The harder you pedal, the better the resistance. However, some also have adjustable resistance settings that can make your workout more challenging. Choose one with adjustable resistance settings to customise your workout according to your fitness level.
Comfort: Look for air bikes with adjustable seats and handlebars to find the best position for you. Also, consider those with padded seats or backrests, as this can make your workout more comfortable. Comfort is key if you plan on using them for extended periods.
Durability: They can be a significant investment, so you want to ensure you're getting a machine built to last. Look for those made with high-quality materials and a sturdy frame. Additionally, consider their weight capacity to ensure they can accommodate users of different sizes.
Size: Air bikes can be large, so you must have enough space in your home gym to accommodate the machine. Also, consider their weight, as you may need to move them around your home gym. Measure the available space in your home gym and compare them to the dimensions of the bike you're interested in purchasing.
Display: Many come with displays that show you information about your workout, such as your speed, distance, and calories burned. Look for an air bike with a display that is easy to read and provides the information most important to you. Additionally, consider whether the display is backlit, as this can make it easier to read in low-light conditions.
Price: The price range of air bikes starts from a few hundred dollars to several thousand dollars, so it's essential to consider your budget. Consider how often you plan to use them and how important they are to achieving your fitness goals. If you use them frequently, investing in a higher-end machine may be worth it.
Warranty and Support: Make sure to choose one with a warranty that covers parts and labour. Additionally, look for a manufacturer that provides excellent customer support if you encounter any issues with your bike.
Reviews: Look for reviews from users with similar fitness goals to yours, and pay attention to any common issues users have had with the machine. Check multiple sources for reviews, including online retailers and fitness blogs.
Brand Reputation: Look for a brand known for producing high-quality fitness equipment. Research the brand's history and see if they have any awards or certifications for their products.
Conclusion
Choosing an air bike like assault air bikes for your home gym requires careful consideration of several factors, including your fitness goals, resistance system, comfort, durability, size, display, price, warranty and support, reviews, and brand reputation. By researching and evaluating the factors mentioned above, you can select one that will provide you with a practical and enjoyable workout.