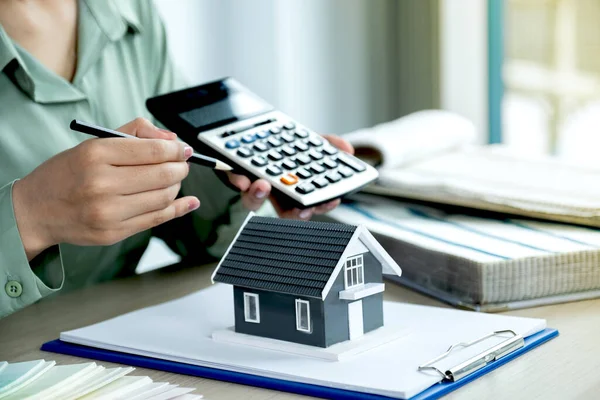 Mortgage refinancing involves replacing your current mortgage agreement with a new one. This can be done either with your existing lender or a different one. To refinance your home, you must break your existing mortgage contract and seek a new mortgage loan agreement. The new loan must be applied for in a similar process to the one you went through while securing your initial loan. Breaking your existing mortgage will cost you some money due to the necessity of various fees throughout the process.
However, it is still worth it to refinance your mortgage if you can secure a new one with significantly lower interest rates or a shorter term. Refinancing could also grant you access to the equity you have in your home if you need to pay off other accrued debts or if you have major upcoming expenses. If you determine that paying off your outstanding debts in the short term will help you save money in the long term, then refinancing your mortgage may be a wise financial decision.
How Mortgage Refinancing Can Help You Achieve Financial Stability
There are quite a few ways that refinancing a mortgage can help you become more financially stable. One way it could benefit you is by improving your credit score. If you use the savings from your new mortgage loan to pay off other debts, you can also lower the percentage of your credit that you are using on an ongoing basis. Decreasing your credit utilization will work help increase your score, which can allow you to access more favourable loans and mortgages in the future.
If you decide to get a cash-out refinance, you can use the lump sum of cash from your lenders for anything you want. While a vacation or wedding may be nice, you could use it to fund investments like buying another home or purchasing shares in a stock.
Another thing you can do with a cash-out refinance is consolidating debt. Debt consolidation involves combining multiple forms of debt, such as credit card debts and other loans, into a single loan that comes with only one monthly payment. Since you will be using money from your refinanced mortgage to pay off the debt, you can eliminate high-interest debts and save more money each month. Using mortgage refinancing for debt consolidation can make it easier and faster to pay off your debt.
Additionally, refinancing could help you access a lower interest rate and extend the period you can secure that rate. Although marginal changes to your mortgage interest rates may seem insignificant at first, your savings will add up over time.
Easy Steps to Refinance Your Mortgage
The first step to refinancing your mortgage is setting a clear goal in terms of your financial needs. Whether you want to lower your monthly payments, change your mortgage term, or have a significant financial commitment you want to use your home equity to pay for, you should ensure that you have a good reason for refinancing. After establishing your objectives, take time to review your credit and income to ensure you can maintain payments.
Just like a standard mortgage application, your credit score will be a major factor in determining whether you are approved for a refinanced mortgage or not, as well as what kind of terms you will be offered. If your credit score is not very good, you may need to work on improving it before applying for refinancing. You will also need to ensure that your personal finances are in order to assure your lender their risks will be minimal when issuing you the new loan.
Next, it is necessary to figure out your home equity since having more equity will also improve your chances of getting the new loan approval. You can calculate your equity by getting an up-to-date estimate of your home's value and subtracting the amount you still owe on your mortgage from that total. Then, compare the fees and rates offered by various lenders. To get the most out of the refinance, you may want to switch lenders if you can find more competitive rates and lower fees elsewhere.
However, keep in mind any fees you may have to pay if you change lenders, and factor that into your decision. Since various lenders advertise rates that may differ from what they are willing to offer you, you should request a loan estimate. This estimate will include details such as the interest rate, closing costs, and monthly payments that you can expect to pay. After choosing a lender, get all the documentation verifying your employment, income, assets, and debts together and apply for the new loan.
Benefits of Refinancing Your Mortgage
If done at the right time and for the right reasons, refinancing your mortgage can provide tremendous benefits. Of course, the main reason most homeowners decide to refinance is to save money by locking in a lower interest rate. Available mortgage terms may have also improved since your original loan.
Refinancing your mortgage can help you get a better amortization period, which is the amount of time you have to pay back your home. If you want to shorten your amortization period so you can stop paying interest sooner, a mortgage refinance may allow you to do that too. It can also allow you to switch from a variable-rate to a fixed-rate mortgage (or vice versa) to match whichever is more suitable in the current market.
As well, refinancing your mortgage could give you access to your home equity, thus leading to increased cash flow. Whether you need money to purchase a new vehicle, for your child's education, or for home renovations, leveraging the equity in your home could make such expenditures possible.
Why Refinancing Your Home Could Ease Your Financial Concerns
We are currently living in a time of economic uncertainty. Therefore, any opportunities you have to save money should be taken advantage of. Getting your mortgage refinanced could be the perfect opportunity to do that. By lowering your interest rate, restructuring your mortgage term, and possibly even changing the type of rate you have, you could save a significant amount of money over time.
Of course, it is important to take your personal financial situation into account when considering such an important decision. It is necessary to weigh both the financial costs and benefits of a refinance before committing to one. However, in many cases, refinancing your mortgage could grant you an opportunity to boost your finances both in the short and long term.
Author Bio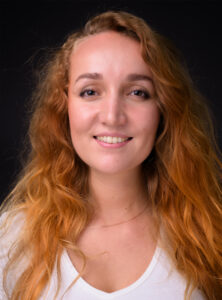 Mortgage refinancing involves replacing your current mortgage agreement with a new one. This can be done either with your existing lender