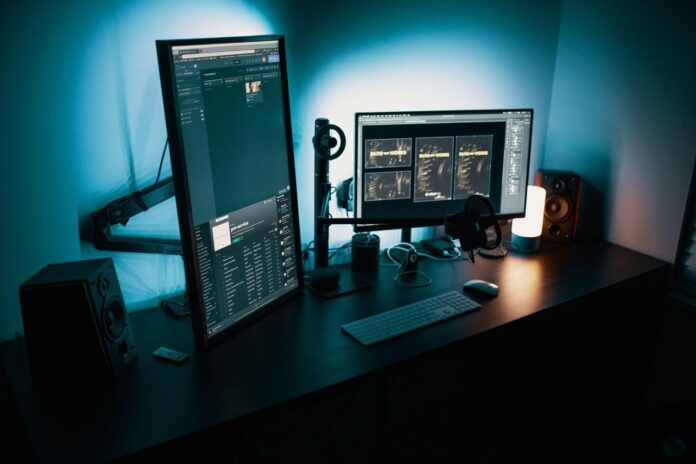 There are certain skills which can outstandingly propel your career to new heights in IT industries. These skills not only enhance your career opportunities but also empower you to excel in a wide range of roles.
1-Programming and Coding:  learning these programming and coding languages like python , java ,java script, these skills are the primary for many IT roles. learning multiple skills will increase your capabilities
2.Cybersecurity- Cybersecurity is a domain which is continuously growing. As a security threats
Expertise in Cybersecurity is extremely useful . skills like ethical hacking , risk management and network security
3.Cloud computing –  Cloud services are very highly in demand. Many companies use cloud computing services for data storage and  their software application .
Cloud services like aws, Google Cloud, are integral to modern IT infrastructure.
4.Artificial intelligence- In this techno world Artificial intelligence plays a crucial role for human beings to make their daily task easy and reduce errors. Artificial intelligence is a machine which can think like a human . It plays a major role in the IT sector. Know about artificial intelligence can be a better option for your career in it industries
Problem solving skills – problem solving skills are very necessary in all the IT industries .
You should be expert in problem solving skills because IT industries require problem-solving skills to troubleshoot and find innovative solutions .
"Beyond the realm of bytes and algorithms, mastering the art of soft skills is the secret elixir that propels your IT career to soaring heights.
1-Entrepreneurship mindset- Developing  entrepreneurship mindset will enhance your skill and quality which generate confidence and leadership quality in your which remarkable value in IT industries
2- Networking – Building a strong network within the professionals in industries is highly valuable and most important for career growth in the IT sector.
3 Continuous Learning: Continue learning about the latest IT trend and always up-to-date what is going on in the IT sector which will help you always be 10 times ahead of others.
4-Emotionally and mentally prepare- You should have to be emotionally and mentally strong  through which  you become a professional and highly skilled person . which is very crucial in any corporate sector because if you are mentally and emotionally strong. You can focused on your work properly
And manage your team members  it enhance your personality inner growth also
5-Communication skills – You should have effective communication skills in both verbal and written.
Which helps   you in  how to communicate with your team and how to manage all things in the proper way .
6-Customer focus – Understand the need and expectation of customers, what they want and how to solve their issue. You should know each and every thing about your target audience. Which helps you in lead generation and in growth.
How can I attain mastery in a wide array of skills and become a true professional in each one?
1- Set clear goals – Your goals should be clear and you have to focus and  pick one skill which you want and make a road map according to your goals to become expert on your  field
2- Join a different type of learning program – You should have to join a different learning program like python training with job guarantee ,java developer training for your skill improvement and become your resume more compelling.
3- join certification courses-  Join different types of certification courses. These certification programs connect you with similar mentality community professionals who share similar interests through which your  skill gets enhanced and you learn more about your profession.
4-learning – Do not stop learning . learn regularly about your profession, about your work, your skills To flourish them further. You will have to be updated regularly and you will have to keep track of what is new and what is going on.
5- Consistency – Consistency is a key to success. You always have to be consistent about your work, always keep in your mind what will be your next step and what new you can put on them and how to always be charged and updated.
"Is making a move into the IT sector the right decision for 2023?"
Several factors can be outlined to justify that transitioning into the IT sector is a right decision.
Job Security – Technology is continuously moving forward. therefore The demand for highly skilled professionals is continuously increasing day by day .So the IT sector is a good option in terms of money and job security.
Good Career Growth- IT sector provides you good career growth as if we are talking on the behalf of today's situation . Along with keeping you connected with technology, the IT sector also provides you better opportunities.
Boost Your Confidence – It will boost up your confidence through which you can perform better in this domain as compared to the other field .Here you get the fruits of your hard work. Therefore you invest your efforts and diligence more profoundly in this field.
Digital transformation – As you know everything is going to be digital, each and every sector seeks to expand their business digitally .Consequently, requirements for the IT sector are increasing day by day which provides you better growthing opportunities.