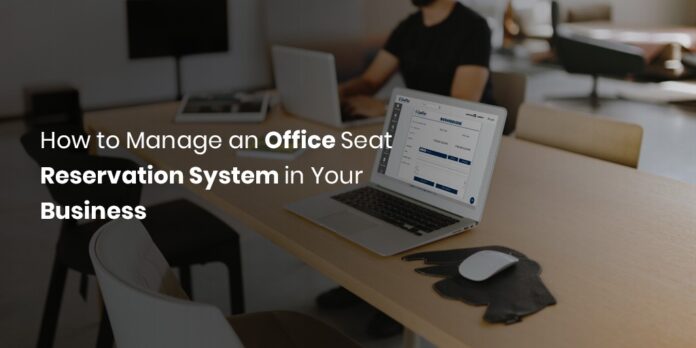 As workplaces change to meet businesses' demands, employees at all levels also change how they approach work. In today's hybrid workspaces, desk hoteling has become the norm. This shift comes with new tools, too.
One of these tools is scheduling software with Outlook integration. This is a tool that not only allows employees to reserve workspaces but even work from home during certain days. However, like any tool, employees should know what it does and how it works.
Why use an Office Seat Reservation System?
If you're using a hybrid work model for your business, an office seat reservation system is essential. There are many reasons why having one is suitable for a hybrid company, such as the following:
More resources – Switching from assigned workstations to reserving desks frees up more space and reduces overall expenses.
Improved collaboration – Employees benefit from co-working environments that encourage them to collaborate and interact with each other.
Increased flexibility – Employees can choose to work remotely or in-office, giving your business a significant degree of flexibility
These reasons are especially crucial during the pandemic. They allow you to minimize the number of people in the office and maintain social distancing while still being productive. Additionally, desk hoteling systems can even track employees' vaccination statuses.
How to Manage an Office Seat Reservation System in Your Business
Transitioning to a hybrid work arrangement should feel seamless for your employees, especially for those used to traditional work models. However, this can be an opportunity to maximize the software's potential and optimize your office.
With this in mind, these are the ways you can manage your desk reservation system:
Draft a thorough user policy for all levels
Business changes should be made carefully and gradually. Because optimizing workspaces can drastically change company workflow, it's essential to go through every detail.
The first step is by drafting a comprehensive user policy. To get an idea of how to do this, you can ask the following questions:
Is employee attendance mandatory? – While an office seat reservation system allows employees to work remotely, they sometimes need to be physically present.
Are managers needed to monitor space use, or could IT staff do it based on specific guidelines? – This can depend on the workspace or room employees want to reserve. Larger conference rooms may require approval, while workstations can be automatically reserved.
Should desk reservations be automatically approved? – If approval is needed, admin staff members may need to check for things like level clearance and conflicting reservations.
Improve the software's implementation
It is essential to focus on the software's implementation while the user policy is still in its initials stages.
You'll likely run into errors when first adopting the desk reservation system. To minimize confusion in using the system, it is best to monitor every process and provide solutions when issues come up. You can do this by training employees on what to do.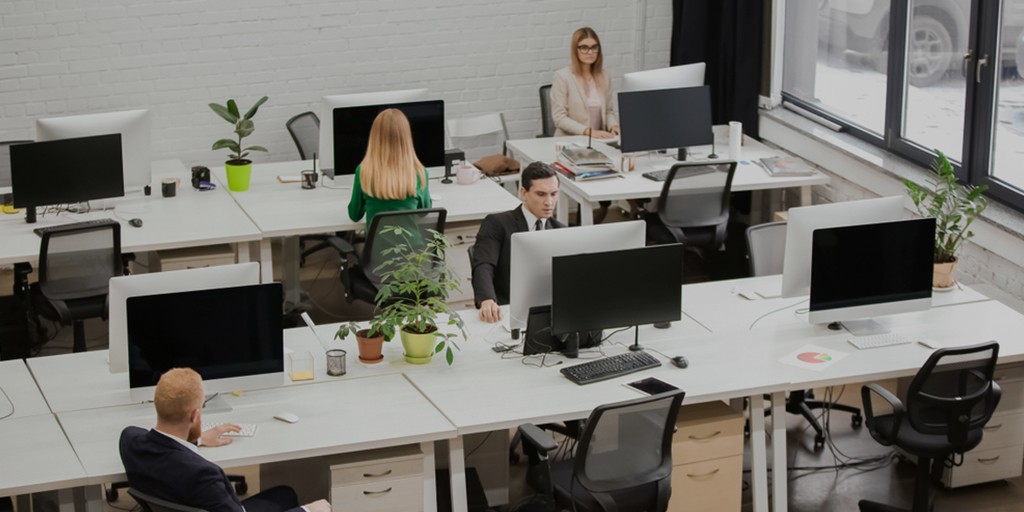 There are two approaches when it comes to training employees. The first one is self-training, where employees read user manuals and other resources on their own. The second is peer-to-peer training, where team leaders provide one-on-one sessions.
Create a consistent code of practice
When implementing a scheduling system with Outlook integration, it's crucial to enforce uniform guidelines all employees can follow. You should pay extra attention when executing the following:
Rules for users – These are the things that employees can and should do when using the reservation system.
Dedicated vs. available workspaces – It's essential to define which spaces are reserved for specific purposes or personnel and which ones are available for employees.
Steps for booking workspaces/meeting rooms – This outlines the steps that employees can take for reserving workspaces, as well as certain meeting rooms.
Seeking IT support – This outlines the steps that employees can take in case any errors occur. This will help prevent scheduling conflicts, especially with double-bookings and unregistered reservations.
Keeping them on the same page on the company's integrated technologies ensures that they use the system the same way. It also presents that the employees know what to do when they encounter problems with the system. This results in a more organized and optimized workspace.
The Takeaway
When it comes to workspace optimization, both employees and managers need to be on the same page. This ensures a consistent reservation experience for everyone in the office.
Having the right desk hoteling system is just the first step. However, it does go a long way, and the right tools can make lasting changes in the office. This step can also be more accessible, especially if you know exactly what your business needs.