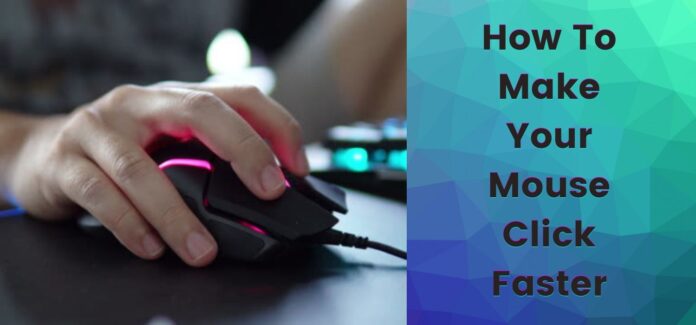 Even something as straightforward as clicking can get boring at times. Fortunately, you may automate the click process with a tool named auto clickers to obtain the same results quickly and with little error.
Numerous games and programs' repetitive mouse clicks can rapidly grow tiresome and boring. As a result, players generate clicks as data using an Auto Clicker. It is helpful when repeated mouse clicks are required, to put it another way.
Let's look at a few free auto-clicker apps and figure out how to set them up to assist you in your daily duties. First, let us understand the meaning and significance of the auto clicker software.
Introduction – Auto Clicker
A program called an "auto clicker" enables you to program and automate mouse clicks on your pc screen.
In addition to automatically following your mouse, auto clickers frequently support double- and triple-clicking, background-operating hotkeys, automated settings saving, and other features.
With the aid of an auto clicker, one can click more quickly than is humanly feasible and start a series of actions.
You can even automate the majority or completely your mouse functions using complicated auto clickers, including a wide range of intricate keyboard inputs.
Let us see the features and applications of an auto clicker program.
Features of Auto Clicker
Automated clickers carry out duties that people would carry out. When compared to humans, it permits a far higher rate of clicks.
An auto clicker has various incredible functions, some of which are listed below:
Low CPU usage
Free of malware or ads
Click or move your cursor to a certain location.
A portable program
Decide how often to click.
Totally free and open-source
A practical and tidy user interface
Choose a click delay in milliseconds, moments, minutes, or hours.
Select among single, double, or three clicks.
Applications of Auto Clicker
To test their software, programmers can utilize sophisticated auto clickers that simulate the actions of regular users.
Auto clickers do not only speed up and simplify data entering work, but also significantly minimize margins of mistake.
However, such intricate automation might need some outside Python code to connect every part of the script.
To carry out certain actions in some games, such as building or attacking, you must continuously click.
Auto clickers can be used to increase click speed or to make particular actions, such as firing or jumping, happen automatically.
They are detected in the majority of contemporary competitive games, and using them unfairly against your opponents could get you banned.
Now, let us see the steps to set up an automatic clicker on your computer system.
Steps to Set Up an Easy Clicker
An instruction manual for installing an auto clicker is provided below:
Check out the auto-clicker webpage.
To download, go to the official website and click the download button.
When it's finished, open the folder.
Install the program as directed.
Complete the configuration, then utilize the auto clicker.
Once you've downloaded and installed it, launch the auto clicker via clicking on the icon.
Choose the key combination you wish to employ to initiate or terminate clicking.
Then select "save keystrokes" from the menu.
You can now initiate or terminate the automated clicking.
You also have the following options during this step to consider:
The pauses between each click
The location you want to click.
As well as the auto clicker's background color
You have the option of fast and slow clicking rates.
There are a plethora of options to choose from for an auto-clicker. Before downloading and installing them on your system, you need to look for some factors. Let us discuss them below.
Factors to Check for an Auto Clicker
The most common auto clickers are listed here; choose any of them based on your requirements.
OP Auto Clicker
GS Auto Clicker
Free Mouse Clicker
Autoclicker by Shocker
Free Auto Clicker
Any type of automatic mouse clicker is simple to download and use, but if you want a seamless experience, you should search for the following qualities in an automatic button clicker:
The user interface must be simple to use.
Also, it should have great security.
Auto clickers ought to have various cutting-edge functions.
The program should be simple to update.
Ensure that the installation and uninstalling procedures are simple.
Conclusion
Auto Clicker Program is tremendously helpful in the modern world. They help you be more productive in addition to automating repetitive activities for you. You can satisfy your daily clicking requirements with the help of an auto clicker. Hence, in this article, we have included all the possible things and steps you need to know.