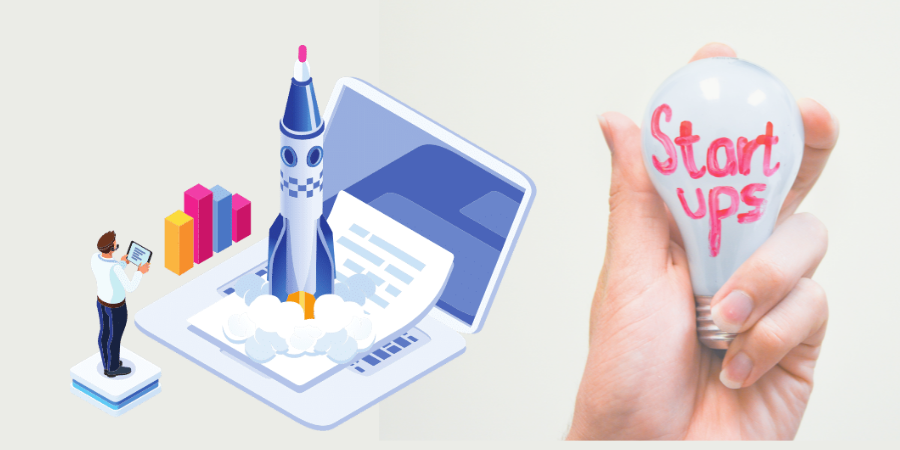 Tech support is critical for startups as they can automate many mundane tasks and helps them to save their time, money, and human resources.  With the right set of tools, startups can double-fold their growth and increase the scope of success. However, the challenge with the startups lies in selecting the right IT support tool that falls well within their budget. In order to get optimum output from software solutions, there are a few things startups should consider and follow the strategy to choose the right software solutions.
Statista projects revenue in the IT Services market to close at US$1,118.00bn by the end of 2022. The IT support and services market is one of the largest markets worldwide.
How can the right IT support help startups to increase their efficiency?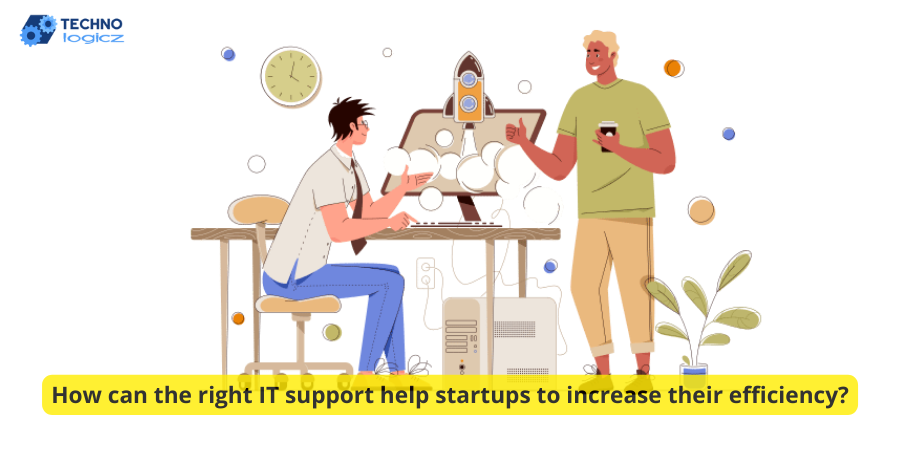 Training and recruitment: Startups operating with fewer employees are focused mainly on working with IT staffing services for recruiting rather than implementing comprehensive HR policies throughout the organization.  Also, they don't have a performance management system in place or plans for employees' development.  However, with the help of HR software solutions, startup entrepreneurs can manage their human resources just like any HR professional.  They can use software to recruit, train, and empower employees, as well as create HR policies that reflect the organization's vision.
Manage accounting and payroll: Not necessary that all startup entrepreneurs are well versed in accounting, and they can make mistakes in recording financial transactions or book-keeping. With the right accounting software solution, users can perform activities without any difficulties, such as processing payroll, book-keeping, tracking debt and expenses, managing accounts receivable, etc. Users can also view the financial reports from the software dashboard. With accounting software, startups can effortlessly manage many activities associated with accounting.
Marketing automation: Marketing is no more the same as it used to be a decade ago because customers have moved from the physical world to a virtual one.  The startups need to plan their marketing strategy that promises a higher conversion rate with minimum investment.  Marketing automation tools can enable startup entrepreneurs to reach more target audiences in less time.  The main advantage is that startup entrepreneurs become more organized with marketing automation and even measure the outcome of their marketing efforts.
Project management: Startups are always under pressure to deliver work on time, and with limited resources, it gets even more challenging.  However, if they are organized in their business process and monitor every aspect of the project, the startup entrepreneur can complete their work on time without compromising the quality.  With clarity on the resources available, they can plan or schedule tasks more efficiently. A powerful AI-based project management tool can help startups to carry out their tasks more strategically with the available resources and budget.
These are some primary business processes where startups can harness the power of software solutions and boost their growth. Likewise, there are other areas where entrepreneurs can apply software solutions to streamline the business. There is an endless list of software solutions such as CRM Software, business intelligence software, budgeting software, logistics software, etc., and based on the startups' requirements and budget, they can use them. Start-ups can also try using the free and open source software solutions in case of budget constraints.
How can startups get maximum output from software solutions?
Analyze startup requirements: It is quintessential for startups to analyze their needs before they actually start investing in the tools. There are numerous business processes involved in an organization, such as accounting, recruiting, customer management, supply chain management, project management, marketing, etc.
During the initial phase of business, the startups cannot afford to buy premium software that supports them in their entire business process.  In such circumstances, they can settle with software with basic features that are scalable.  This way, startups can leverage the benefits of the software solutions without exerting pressure on the budget.  Also, these tools can be scaled up whenever required, so there is no need to buy additional software in the future.  So it is important that the startup analyze its requirements first and then shortlist the software.
Many software vendors offer a free trial version and the option to cancel it within the first three months if it does not meet the user's expectations.  It is one of the ways to try out the software.
Access authentic tools: Startups usually do not have a dedicated team to support their IT requirements. They often download ad-hoc applications to enhance business processes. However, this could be risky and vulnerable to security threats. They should ensure that they have proper IT support in place and access to secure software tools. The best way to search for the authentic software tool is to visit well-recognized research, review, and listing sites like GoodFirms.
SaaS-based software: With technology evolving at lightning speed, entrepreneurs have to keep pace with the latest trends. They have to adopt technology that makes them competent and helps them tackle the core issues. By using SaaS-based software, startups can tackle many of their problems, such as software maintenance costs and scalability. SaaS-based software has flexible pricing, and they follow the pay-as-you-go model. So entrepreneurs can start with less capital and gradually scale up as the business grows.
Partnering with an IT service provider: For any clarifications regarding how to set up the IT system, or how to enter into a partnership program, etc, startups can look up to efficient IT consulting services. Whether startups need help with new software implementation or solving organizational IT issues, startup-IT consulting services can assist with a plethora of ideas and opinions.
Third-party tool integration. By integrating third-party tools into the existing software, startups can focus on the core product and other aspects of the business.
Other than the above-mentioned tips, Startups can seek IT support right from database management till predictive analysis. Whether it is for marketing, social media marketing and  listening, collections, or new product launches, IT plays a greater role in every aspect today. Digitalization of business processes has forced everyone in the market to adopt the right IT support. Interestingly, the tech community is continuously trying to establish an ecosystem where startups can flourish despite all the obstacles.
Conclusion
"Information technology and business are becoming inextricably interwoven. I don't think anybody can talk meaningfully about one without talking about the other," said Bill Gates.
Tech support is critical for any business, and it plays a key role in establishing any startup. Investment in the right IT infrastructure aligning with the business requirements could be beneficial for startups.  If you are planning to start your own small business, or if you are already in the market with a desire to flourish quickly, then seek the right IT support.