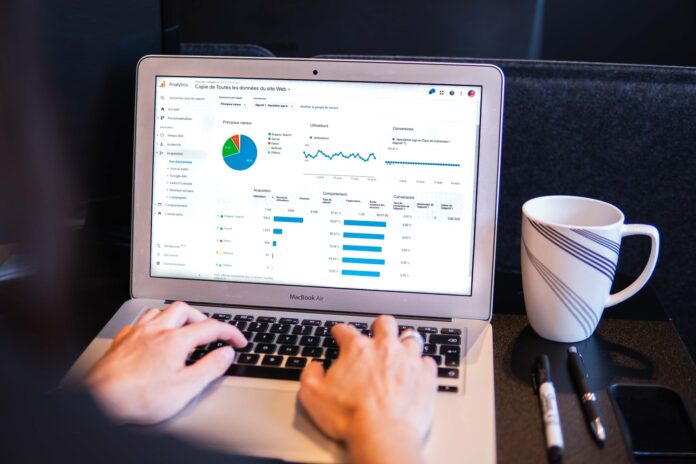 A Schema markup (or Schema.org markup vocabulary) is structured data that a web developer includes in the website's or a web page's HTML code to give Google and other search engines additional information about the page and what should they do with it. These markups help search engines understand the different meanings of the elements of your website and its web pages.
There are several format structures to implement Schema Markup in the HTML. The most popular one is JASON-LD. With this format structure, we just have to use its simple and easy to use attribute- value pairing system and it is easily understandable by users and search engines.
The Schema markup was first created by Google, Yahoo, and Bing to enable the use of structured data on the internet to help users effectively find what they looking for faster.
Schema Markup and Rich Snippet
Schema Markup and Rich Snippets are commonly used interchangeably. As we said before Schema markup is implemented inside the HTML code while Rich Snippets are the result of those embedded Schema markups. The first image below shows a Schema markup in JASON-LD format.
The image below is the visualization of the above Schema Markup
How Can Schema Markup help?
The main purpose of Schema markup is to help users find what they're looking for faster and easier, but it also helps online businesses rank higher in Google search engine result pages (SERP). These markups, if done right will increase your visibility and drive more traffic toward your website.
Anytime a user inters a search query in the Google search box, the search engine with the help of Schema Markup will show them additional information like rating, review, price, or even special offers. These Rich Snippets will entice the user to trust your business more and become a customer by clicking on your link. They build trust and make you look professional and trustworthy.
You can use any Schema Markup that explains the sort of information you have on that page. pages like articles, events, news, recipes, eCommerce, and so on.
The more information you provide, the better your visibility on SERP becomes.
In the following paragraphs, we are going to introduce some Schema markup types that can transform your eCommerce website and unleash its hidden potential.
Organization Schema
As the name suggests, this Schema Markup is used to provide the user with your company information. It will boost your local visibility and traffic a lot and present you as a reliable, trustworthy local business.
Name
Address
Company logo
Area served or active
Founder/owner
Awards and certificates
Brand
Below is an example of an organization Schema Markup used correctly to drive traffic and reach as many people as possible locally.
You can only use this Schema markup type only in one of your web pages on your website. Though if you have an offline store, you can use the "Local Business" schema and provide additional information there.
Name
Address
Overall rating
Email
Phone number
Business hours
Geolocation
Description
Logo and so on.
Product Schema
Experts at SEO Hobart assert that the product schema is the most important schema markup type in an eCommerce store. The product schema is used to present your product on the search engine result page. It also helps Google bots recognize the page as a product page. Below is a list of information you can include with this schema markup type.
Color
Dimension
Brand
Category
Logo
Offers
Product ID
Alternate name
Description
Image
SKU
Slogan and many more.
Price Schema
The price of the products is one of the key factors in the final decision of a customer. for 60% of customers, price is the most important factor when they go shopping. About 90% of consumers will look the internet through and through to find the best deal available. By using the price schema markup, you will provide users with the price of your product and it is easily visible under the images of that product or its description. You can also include offers, discounts, price drops and so on in text or number format.
Reviews and Rating Schema
Nearly 97% of consumers say that the reviews they read online have an influence on their final buying decision.
Make sure your product page has a rating or a review schema markup so that people can see those golden stars and read a few comments from previous customers. These reviews will have a positive impression on new customers because they show that you have an active relationship with your buyers. Let's just face it, people will click a link with a rating over a link without a rating any day.
Product Availability Schema
One of the worst experiences anyone can have online is going to a product page after making a decision to buy it but only to find it out of stock. It is bad for SEO and certainly bad for business. With the help of product availability schema markup, you can easily prevent that from happening because it will make a bad impression on a potential customer. This schema will simply tell the user if the product is in stock or not, without the need to click on the link in the SERP.
Video Schema
As we all know, one of the most popular content-consuming methods is watching videos. Videos can provide us with a huge amount of information in less time. About 80% of consumers go online to watch a couple of videos about the product they intend to purchase before actually ordering it.  With a review video or a tutorial video, you can increase your traffic and get a higher click-through rate just because you used a video schema.
Conclusion
Schema Markup is fairly a new tool and available for free, but not everyone is taking advantage of it. The eCommerce business is very competitive and surviving is necessary. so why not jump into this tool and reap all the benefits it can provide your business. There are lots of tools out there that can generate these schema markup codes for you if you don't know how to write codes. you can use Google Structured Data Markup helper to design and right all the schema markup types we mentioned in this article.