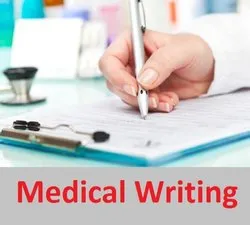 If you enjoy writing and have a knack for transforming difficult content into a user-friendly format, Medical Writing can be an exciting career path for you. But before you get too carried away, let us examine this career in detail so that you can take an informed decision.
What is Medical Writing?
Medical Writing is the technique of composing scientific documents including medical journals, clinical research documents, content for health websites, health magazines and journals etc. You can also be drafting documents for organizations in the health sector, clinical research organizations, and even medical equipment manufacturers.
Considering the diverse range of work that you can be doing as a Medical Writer, it will be prudent to explain the two types of Medical Writing, Regulatory and Educational.
Regulatory Medical Writing:
As the name suggests, this form of writing involves composing documents submitted to regulatory agencies for approval for any new drug, device, or biologic. To satisfy all the regulatory criteria, a huge volume of documents must be prepared by adhering to the standards of technical writing. The set of documents includes clinical study tests and reports, patient consent forms, investigator brochures, and the Common Technical Document (CTD) in the standard prescribed format. Ethical committees and regulatory agencies review the data gathered by the company in the process of developing a new pharmaceutical or cosmetic product and submitted in the form of documents. Regulatory writing, therefore, plays a crucial role in earning their approval.

Educational Medical Writing:
Consolidation of information gathered from multiple sources of technical documents and presenting it in a form that can be easily understood by a non-technical audience qualifies as educational Medical Writing. This style of writing helps spread awareness about new drugs or medical products amongst the common public. Additionally, content developed for health articles, magazines, journals, websites etc all constitute this form of Medical Writing.
What does a Medical Writer do?
While we are clear about the two types of writing done by Medical writers, it would help to understand their job responsibilities. In summary, a medical writer:
Drafts, proofreads, and finalizes investigator brochures, and regulatory and clinical documents

Prepares product brochures for a company seeking approval from regulatory authorities

Liaises with clinicians, scientists, biostatisticians, and pharma professionals to record clinical study results

Works closely with doctors, scientists, and subject matter experts to design and prepare essential documents

Assists doctors, scientists, and medical researchers to consolidate data from multiple sources and draft research articles

Designs and creates educational material for the products launched by pharma or medical device manufacturing companies

Creates Standard Operating Procedures (SOPs) that prescribe the process and the format to prepare medical articles for any pharma company

Examines the medical documents of any company to ensure it abides by the International Conference on Harmonization (ICH) or other regulatory guidelines while preparing Medical Writing documents
If the job profile of a medical writer sounds interesting, the obvious question you must be asking yourself would be if you are eligible to be one.
Who is eligible to be a medical writer?
Considering the knowledge and expertise needed in Medical Writing, it is important to ensure that you meet the necessary eligibility criteria before you proceed on this career path. These include:
Bachelor's or Master's Degree in Life Sciences or related discipline

Bachelor's or Master's Degree in the English language is recommended, but not mandatory

Fundamental knowledge of medical terminologies. Experience in the medical field is preferred

Certification from Indian Medical Writers Association (IMWA) for Regulatory medical writers
What are the skills needed to be a Medical Writer?
So, if you possess the necessary academic qualification, it would be prudent to enrol yourself for any Medical Writing course. This course will help you hone the niche skills you must acquire to be successful in this career. For example, you should be:
Familiar with the drug development procedure

Conversant with the ICH/GCP guidelines that define the medical writing standards and be able to implement them while writing

Fluent in reading, writing, and speaking English

Capable of consolidating data from multiple sources and preparing concise documents

Adept in working independently with minimal supervision and meeting timelines
Where can a Medical Writer be placed?
After you complete a Medical Writing course to master the knowledge and skills needed for a medical writer, it's time to explore the various options where you can get placed. Some of these options are:
Contract Research Organizations (CROs), BPOs, or KPOs

Leading Medical Journals

Medical institutions engaged in imparting education to healthcare professionals

Pharmaceutical/healthcare product companies developing medical devices

Healthcare websites

Organizations involved in disseminating scientific and healthcare information

Media and publishing houses
While you can pick and choose from the rich array of options, it would be good to know the places hiring medical writers. To help you get started, sharing some of the prominent industry names where you can apply:
Accenture

Cognizant

inVentiv Health

ICON

HCL

TCS

Novartis
Winding Up:
Medical Writing is a challenging career, currently witnessing a burgeoning demand, fueled by the boom in the healthcare industry. Therefore, if you can bring difficult technical content to life with your artistic touch and reach out to the general public for generating awareness and spread information, you can excel in this career. Once you master the art and science of medical writing, the industry is ready to offer you an exciting range of options to skyrocket your career as a medical writer.
Overall a promising career prospect for Life Science graduates possessing the right aptitude and skills to write their success stories.