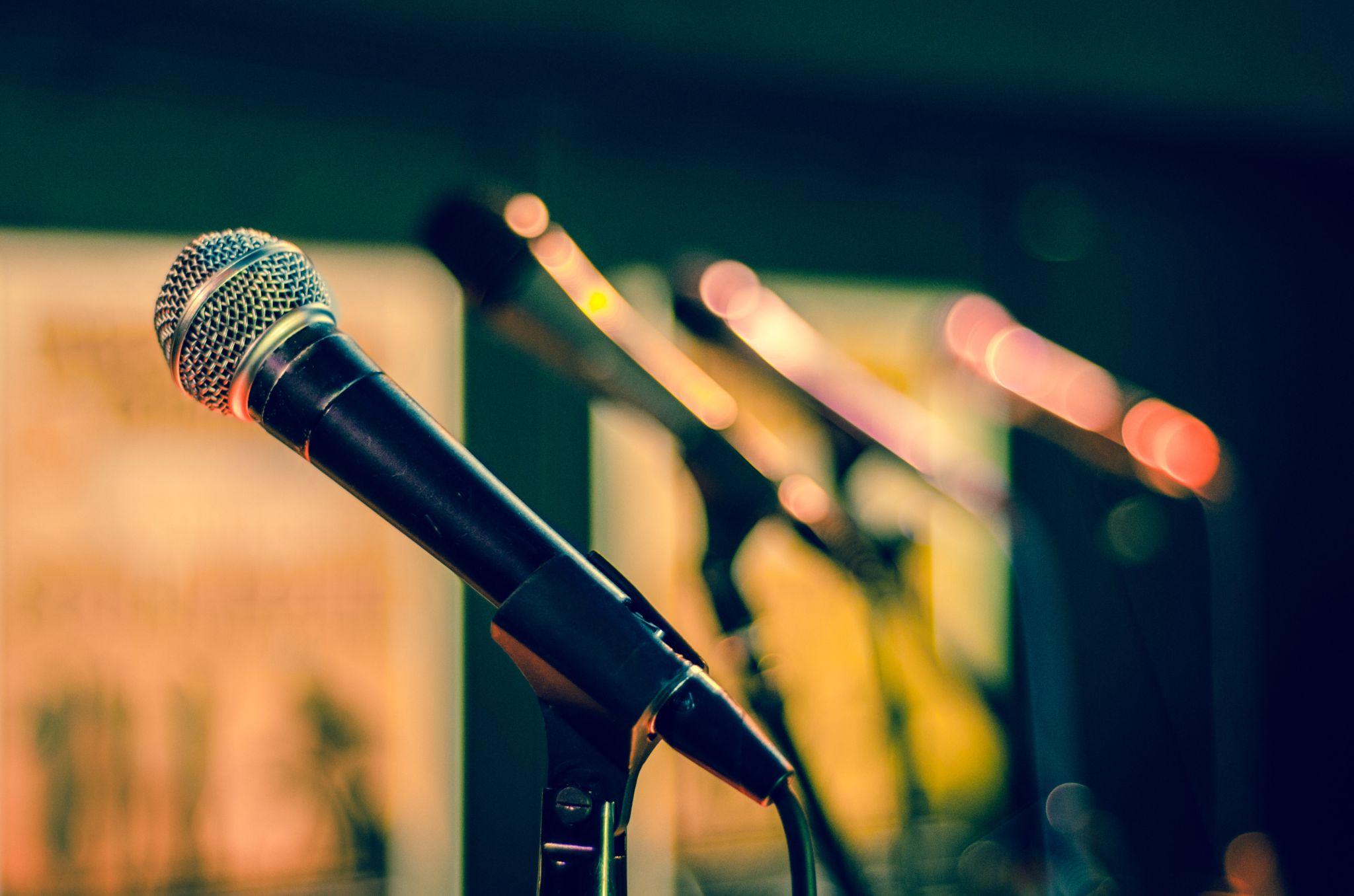 Giving a presentation can be a daunting experience, but it doesn't have to be!
There are many tools and techniques that you can use to make your presentation more engaging and interactive.
There's no question that technology has had a great impact on the way we live our lives. And when it comes to public speaking, technology tools can help us take our presentations to the next level.
Whether you are looking for ways to improve your slides or need help with online collaboration, there are a number of powerful technology tools out there that can help.
Do you want to be a better public speaker? Whether you're looking to improve your delivery or engage your audience more effectively, technology can help. 
Some people love public speaking, and others dread it. But one thing is for sure – technology can make it a lot easier!
Whether you're looking for ways to keep your audience engaged or tools to help you with your own presentation, there are plenty of great options available.
Keep reading to learn more about the best public speaking technology tools out there!
Teleprompter Tools
Veed teleprompter 
Veed teleprompter is one of the most popular teleprompter software for public speakers. It offers a wide range of features, like text formatting, fonts, and colors, that help you to create an engaging presentation.
CuePrompter
This software comes with a lot of handy features, like different cue types, timecode support, and syncing capabilities.
SmartPrompt
SmartPrompt is a teleprompter software. VoiceTrack, their innovative voice recognition technology, delivers an effective way to automatically follow a speaker's voice in real-time.
Video Conferencing Tools
Zoom
Zoom is one of the best public speaking tools that a person can use to give a more engaging presentation.
Aside from being free, Zoom also offers many features for you and your audiences, such as screen sharing, interactive whiteboards, breakout rooms, chat features, and recording.
Skype
Skype is a great way to connect with people from all over the world. It's also an excellent tool for public speaking.
You can use Skype to communicate with your audience in real-time. This will 30make your presentation more engaging and interactive.
Skype also allows you to share your screen with your audience. This will give them a better understanding of your presentation.
Finally, Skype provides a platform for Q&A sessions. This gives your audience the opportunity to ask questions directly after your presentation.
Google Hangouts
Google Hangouts is another great way to connect with audiences online.
It's very similar to Skype, but it has some added features that make it ideal for public speaking. For example, Google Hangouts allows you to record your presentations.
This is a great way to keep a record of your presentation for future reference. Google Hangouts also provides a platform for Q&A sessions.
And finally, Google Hangouts integrates with YouTube. This means that you can upload your presentation online and share it with the world.
Presentation Tools
Powerpoint
PowerPoint is undoubtedly one of the best tools for public speaking. It provides visual aids to help keep the audience engaged.
The slides can be simple or complex, depending on what you are trying to communicate.
Prezi
Prezi is another excellent tool for public speaking.
It allows you to present your information in a different way, which can keep the audience engaged. You can move through your presentation quickly or slowly, as needed.
Slidebean
Slidebean is a great online tool for creating presentations. It is very simple to use and helps you to create professional-looking slides. Plus, it is free!
Google Slides
Google Slides is a versatile presentation tool that can be used by both individuals and groups. It also allows you to very easily collaborate with others, which can be helpful when working on large projects.
There are many other great public speaking tools out there; these are just a few of the most popular ones. Experiment with different kinds of tools until you find one that works best for you. And always remember, practice makes perfect!